Adept Electronic Solutions (AES) specializes in the design, validation and support of electronic and optical devices.
We are experts in rapid development and have an in-depth understanding of what it takes to bring complex, high-quality products designed to withstand harsh environments to market.
We excel at developing sophisticated devices that adhere to industry standards while getting to market on-time and within budget. With capabilities that go beyond a schematic and a printed circuit board, AES delivers a complete solution to meet your development, quality assurance, and business needs.
AES brings proven experience in all aspects of the design and implementation process including:
Analog and Digital Design
Embedded and PC-based Programming
Precision Data Acquisition and Control
EMC (Electro-Magnetic Compatibility) Testing and Design
Schematic Capture and PCB Layout
3D and 2D CAD Design/Documentation
Optical Sensors2010
We deliver solutions for small and large organizations from a wide range of industries. Our customers include an emerging manufacturer of underground mining communications systems, a world leader in nuclear power, an innovator in mine safety, and a global leader in technologies for the electric power industry.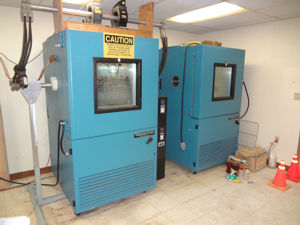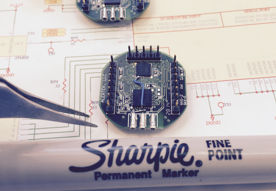 Roof Collapse Sensor Alarm Module
Adept Electronic Solutions, LLC and its partners have developed a system to warn miners of an impending roof collapse within the mine. The system features a set of LEDs for local monitoring within the mine, an RS-232 port for gathering specific data about mine roof stability and an RF link to communicate any impending roof failure to above-ground personnel.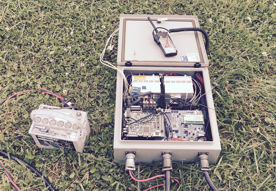 Through the Earth Communication System
Adept Electronic Solutions, LLC and its partners have developed a system to assist miners in the event of a mine disaster. Typically, trapped miners are unable to communicate with the rescue personnel. With the through the earth system, miners are able to setup a battery powered system underground while the rescuers are deploying a similar system above ground. This system allows for rapid location of the trapped miners and communication of what is required below ground for a safe rescue.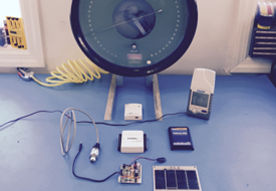 Energy Conservation Systems
Adept Electronic Solutions, LLC and its partners are involved in various projects that enable large manufacturing plants to conserve power. One example of this is the compressed air systems typically found in manufacturing plants. Running a compressed air system at 100psi (for example) wastes energy if the systems only require 70psi.
A second example is monitoring of carbon dioxide within the plant. Typically, large amounts of electricity are wasted due to over-ventilating (releasing warm/cold air to the atmosphere).
These systems allow plant managers to more efficiently operate the plant.